Amazon Prime Day Kitchen Knife Deals
The 2018 Amazon Prime Day guide for chef knives, kitchen knife sets, and cutting boards.
We are supported by readers who purchase the products we review. If you use one of our links to make a purchase, we earn a commission at no additional cost to you. See Disclosures.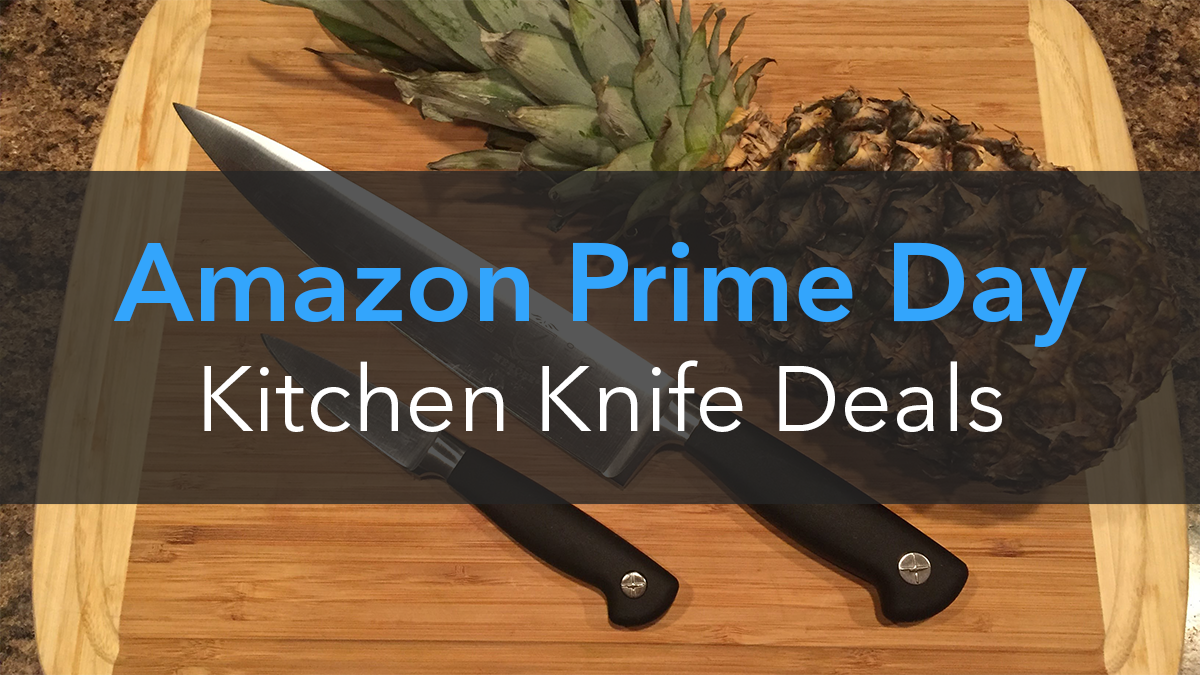 Amazon Prime Day is Amazon's version of a Black Friday sale except it is in the middle of July and only for Prime Members. On July 16-17 for 36 hours the online retailer releases some crazy discounted prices on thousands of items The sales are releases on a continuous basis throughout the day. In previous years we have seen items such as the WUSTHOF Gourmet Seven Piece Starter Block Set marked down to 54% off, the Aicok Chef Knife 8-inch Kitchen Knife marked down to 78% off, and Heim Concept Organic Bamboo Butcher Block / Cutting Board marked down to 30% off. Although Amazon has released a sneak peek of what they will have on sale, the remaining of the sales are not released until their designated sale time. We have done our best to keep this past up to date; however, as there may be some Prime Deals that have expired and returned back to their regular prices.
How to get the best Amazon Prime Day deals
Mark your calendar for July 16-17
Get an extra $5 off your Prime Day order of $25 or more
with the
Amazon Assistant
. The Amazon Assistant will send you desktop notifications of deals you watch.
DALSTRONG Knives
---
This fairly new knife company offers a wide range of knives and knife sets that include unique designs and a lifetime warranty against defects. Dalstrong is offering 20-40% off select knives during Amazon Prime Day over the next 36 hours. Take a look at a few of their hot deals below.
Current Prime Day Deals
---
Prime day has officially started and Amazon will be releasing several deals over the next 36 hours. Many of these deals are categorized as "spotlight" and last for 24 hours while others that last until stock runs out are considered "lightning deals". We have gathered a few of the current best Amazon Prime Day deals for you take advantage of. Hurry up while supplies last!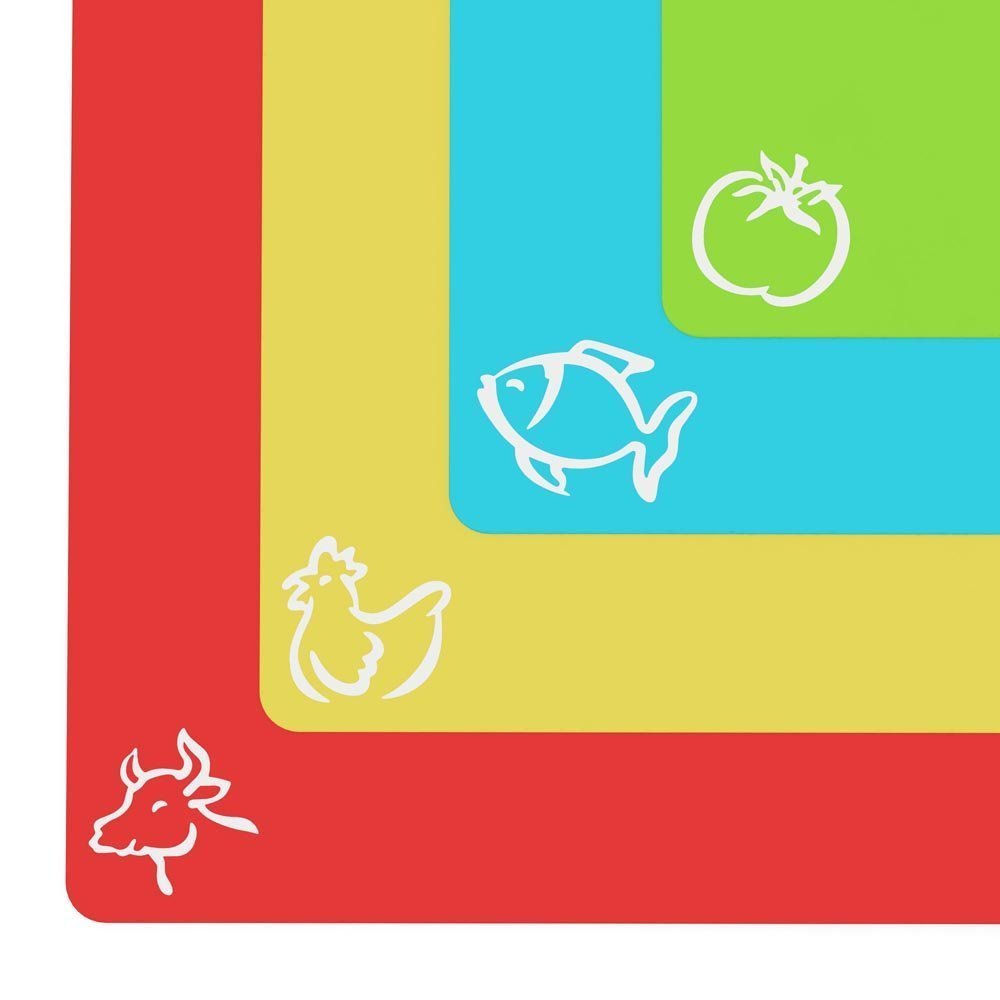 32% Off!
TEXTURE WAFFLE GRIPPED BOTTOM
MATS ARE THICK – 1MM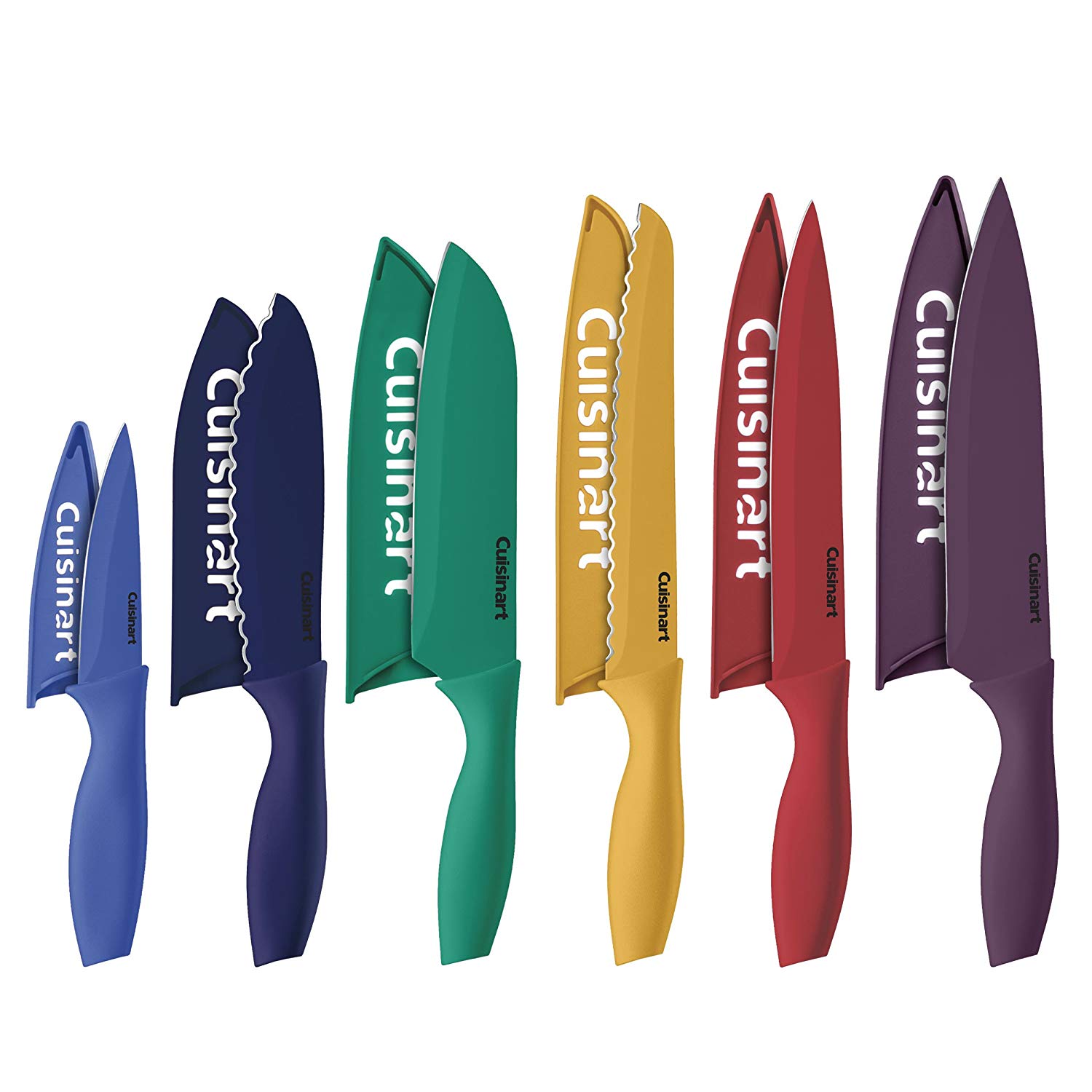 30% Off!

Nonstick coating for easy slicing

Lifetime Warranty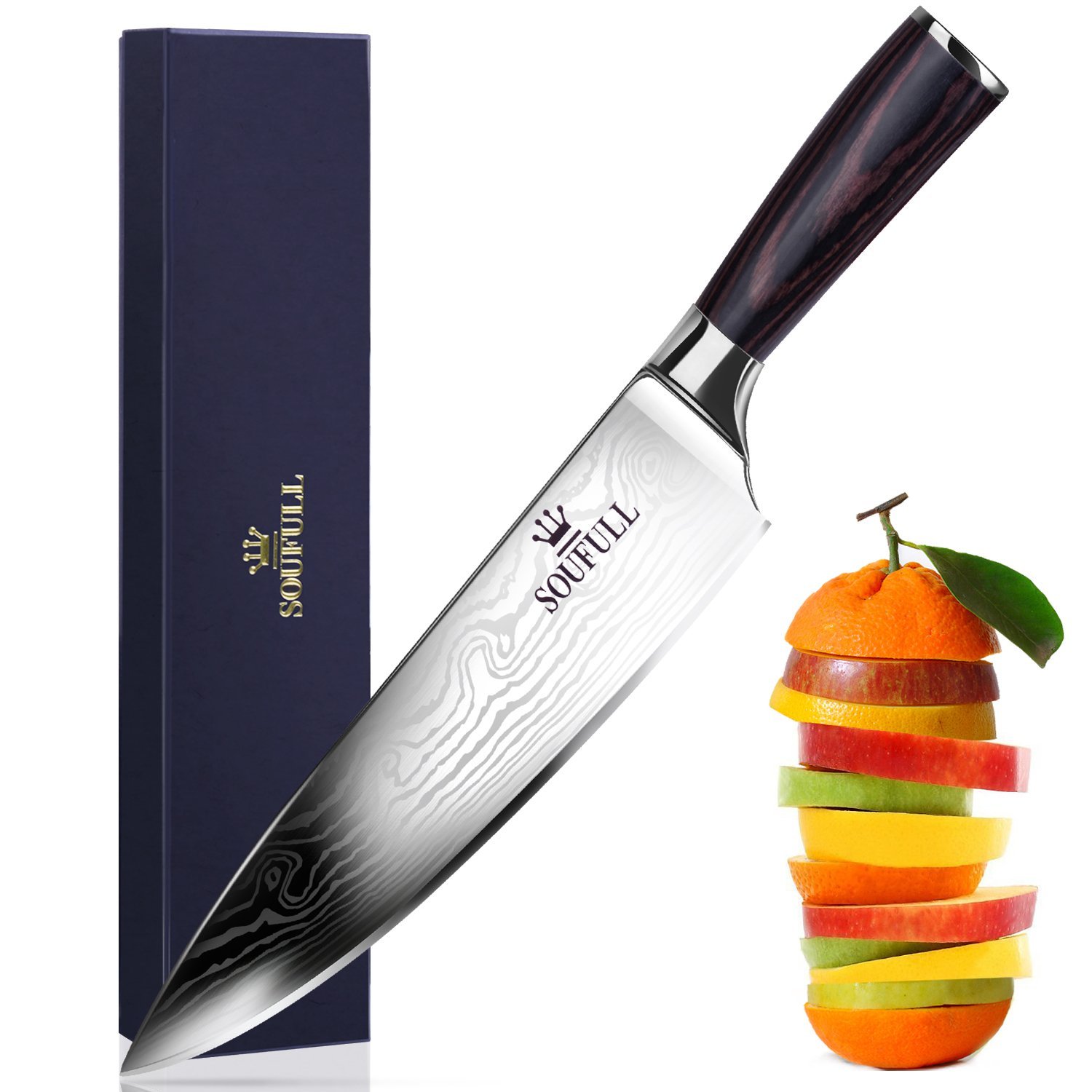 ERGONOMIC PAKKA HANDLE

6-18% chrome in the blades' metal composition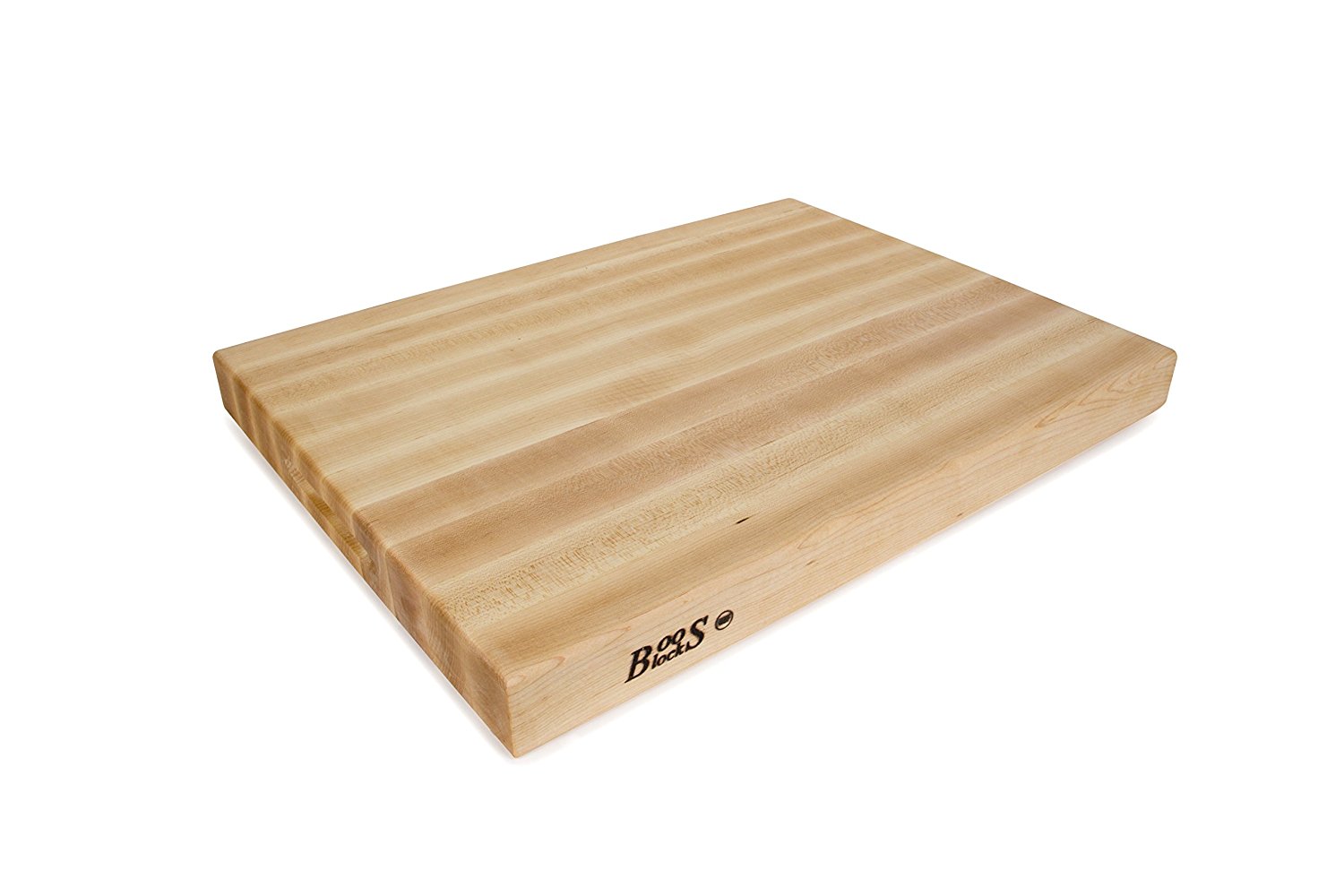 37% Off!
24″ x 18″ x 2.25″
Heavy Duty and Edge Grain construction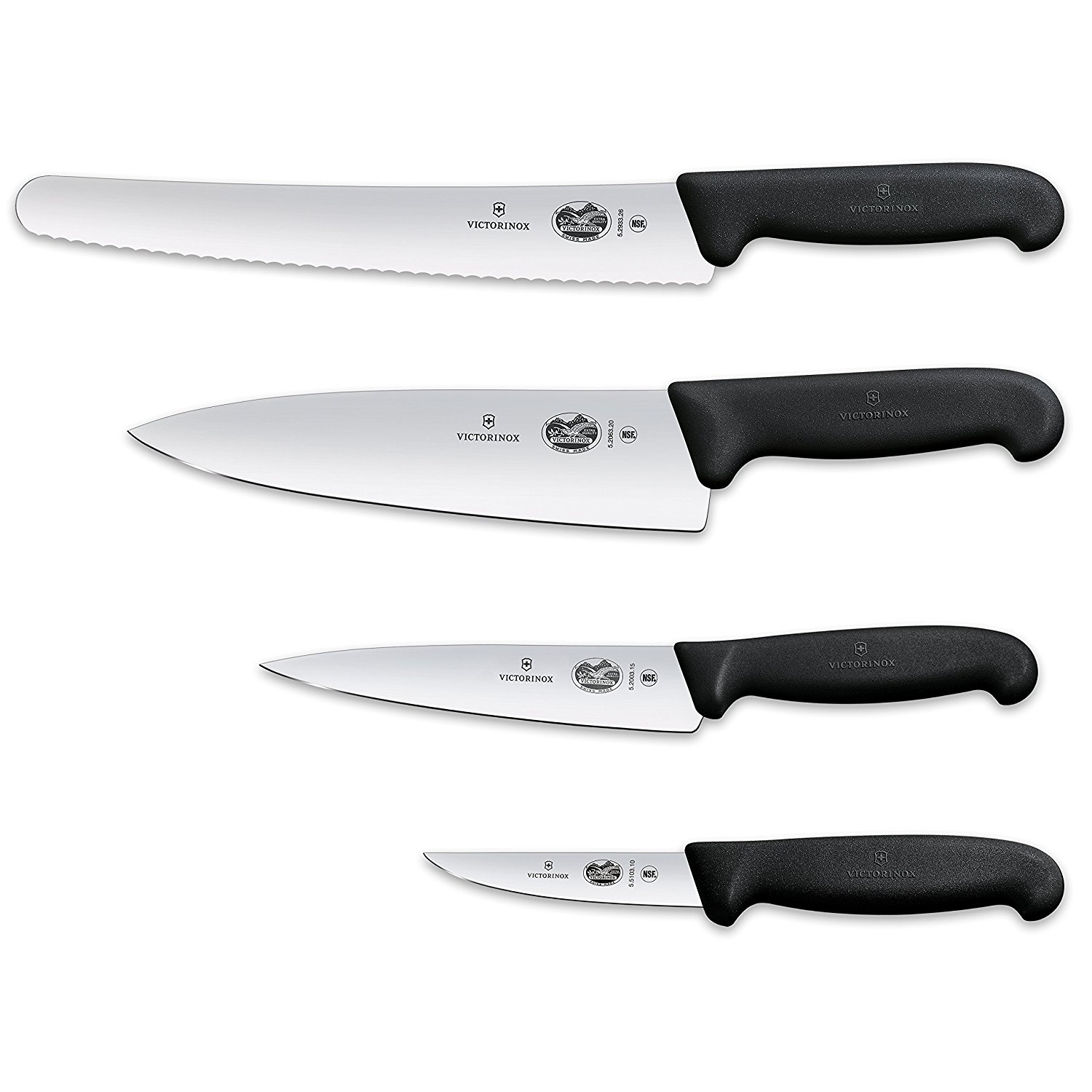 34% Off!
Chef knife, Bread knife, Utility knife, Paring knife
Stainless Steel Blade and Fibrox Handles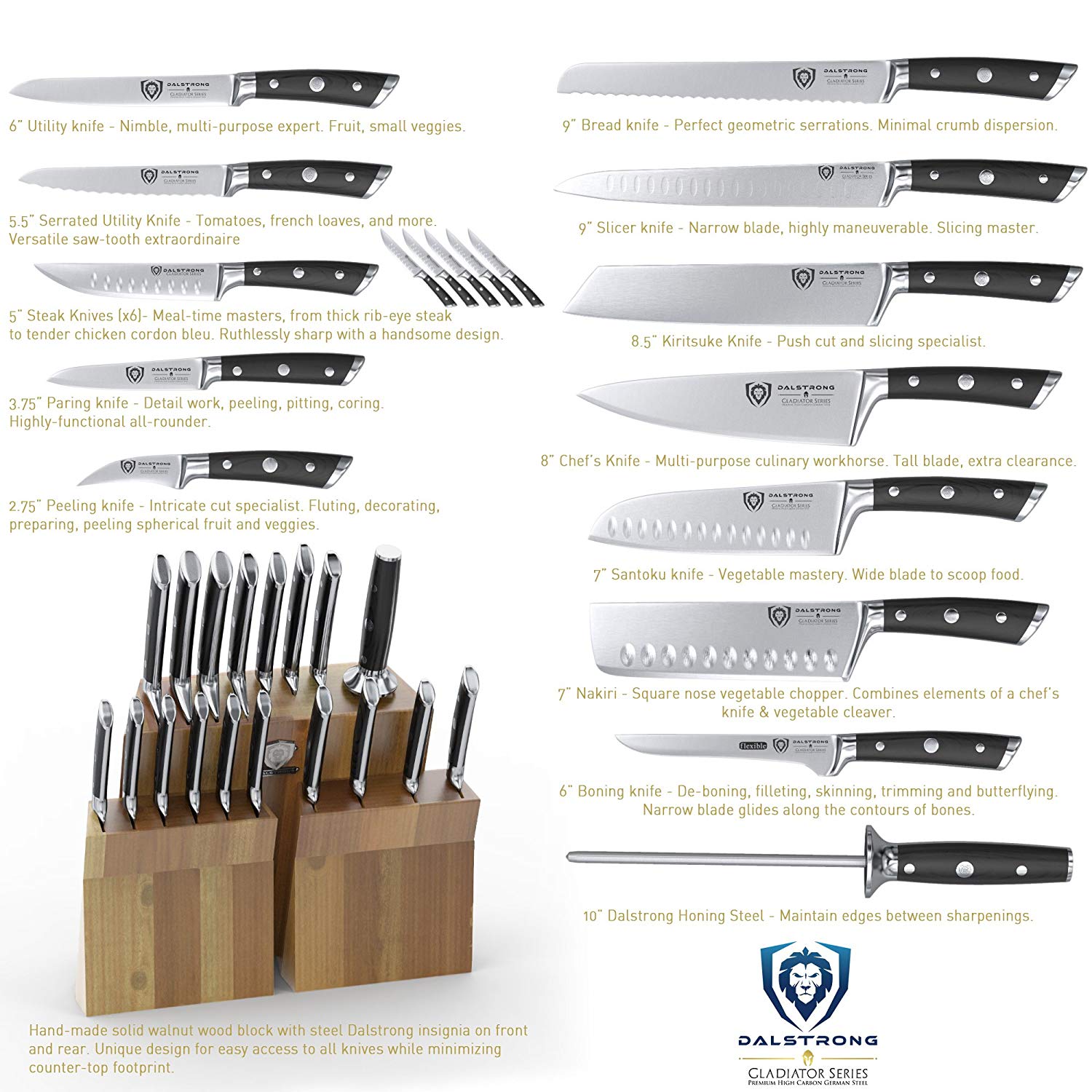 Razor sharp, full-tang, imported high-carbon German steel

100% SATISFACTION OR MONEY BACK GUARANTEE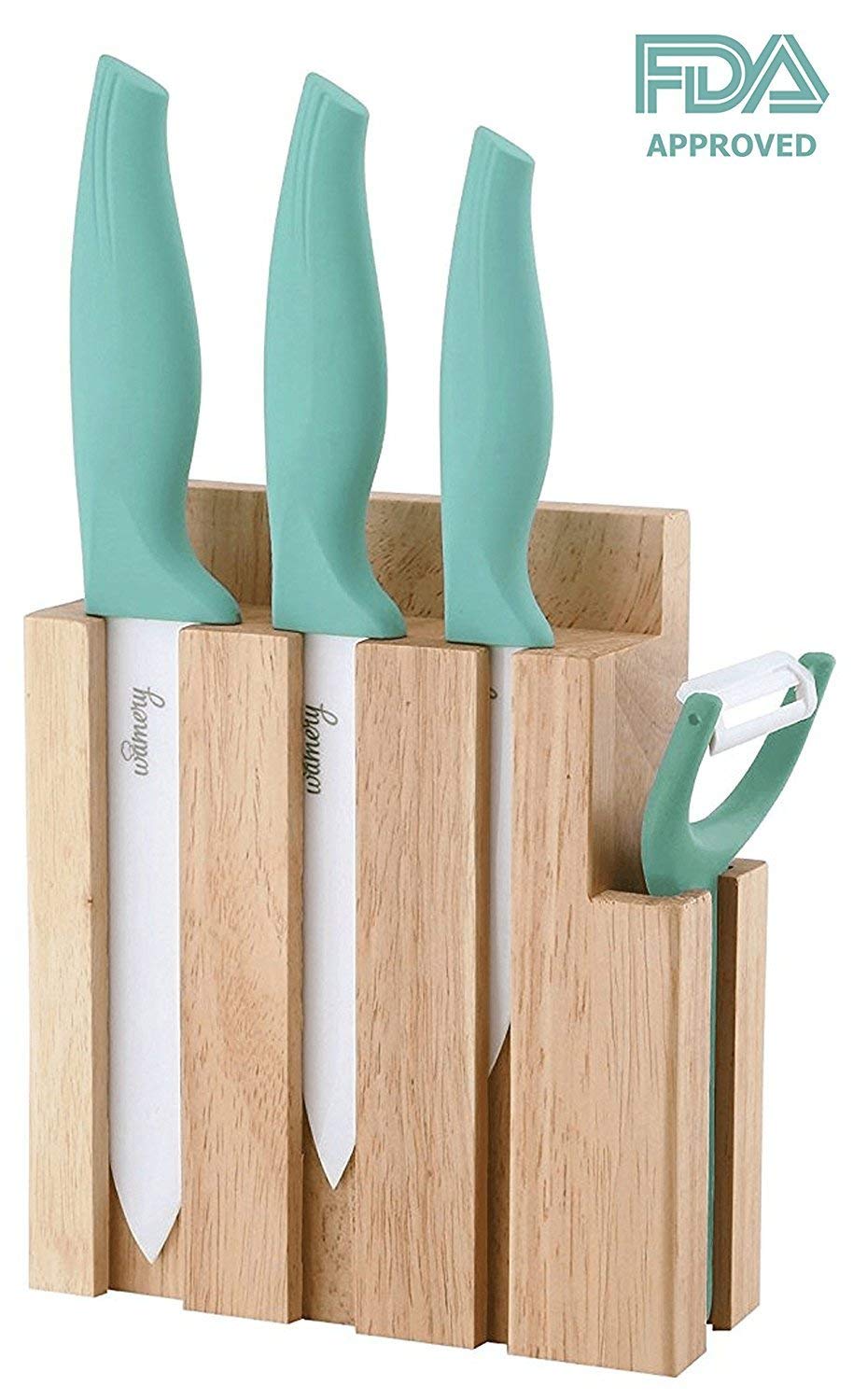 32% Off!

STYLISH DESIGN

No Rust. FDA approved & BPA-free for a clean cut.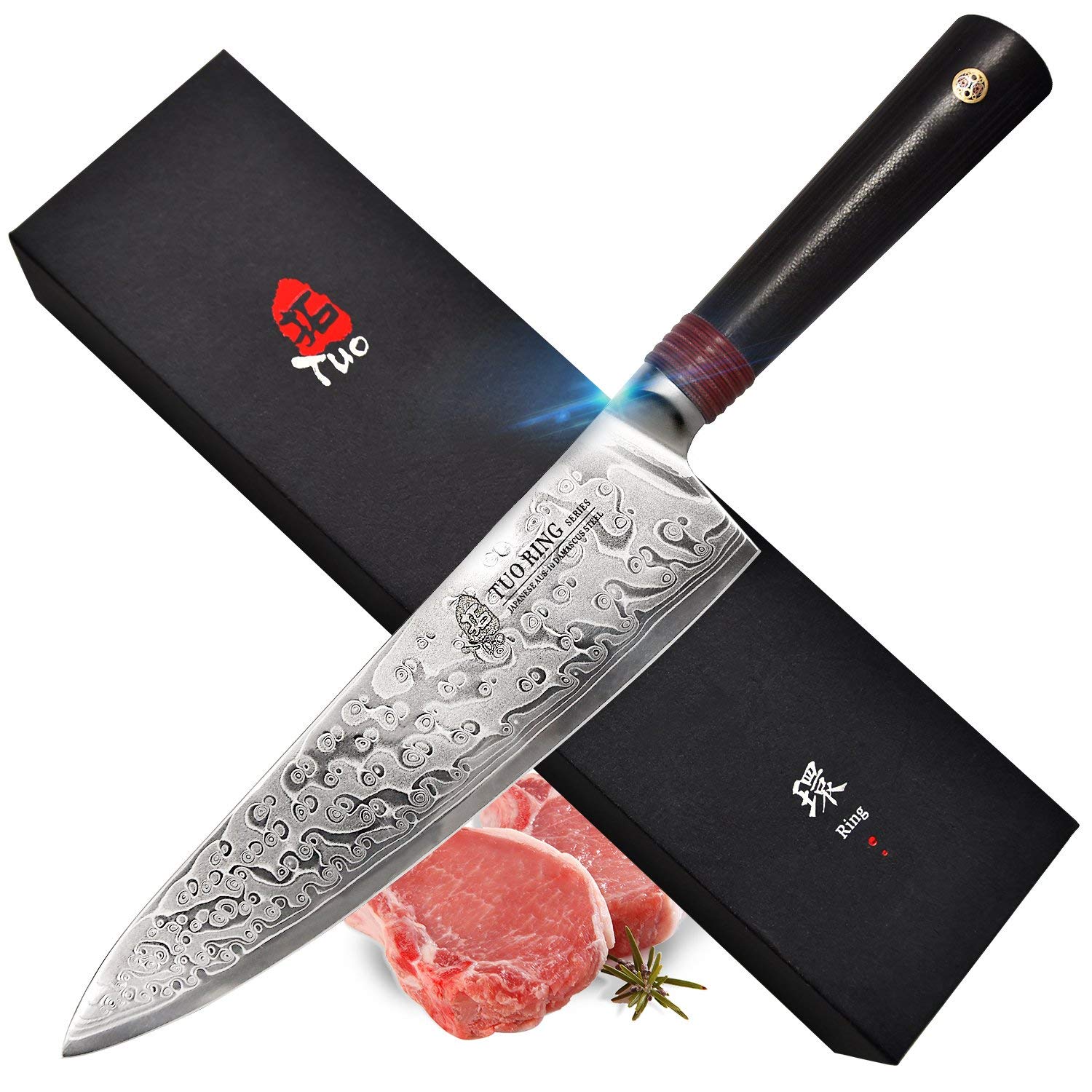 $35 Off with coupon!

JAPANESE AUS-10 DAMASCUS STEEL

ERGONOMIC G10 HANDLE DESIGN
Chef Knives
---
If there is anyone knife every home chef should have in their kitchen it would be the chef knife. From preparing vegetables to slicing large cuts of meat, the versatility of a chef knife makes it the perfect staple. Here a few multi-purpose chef knives with ridiculous savings to start your kitchen collection.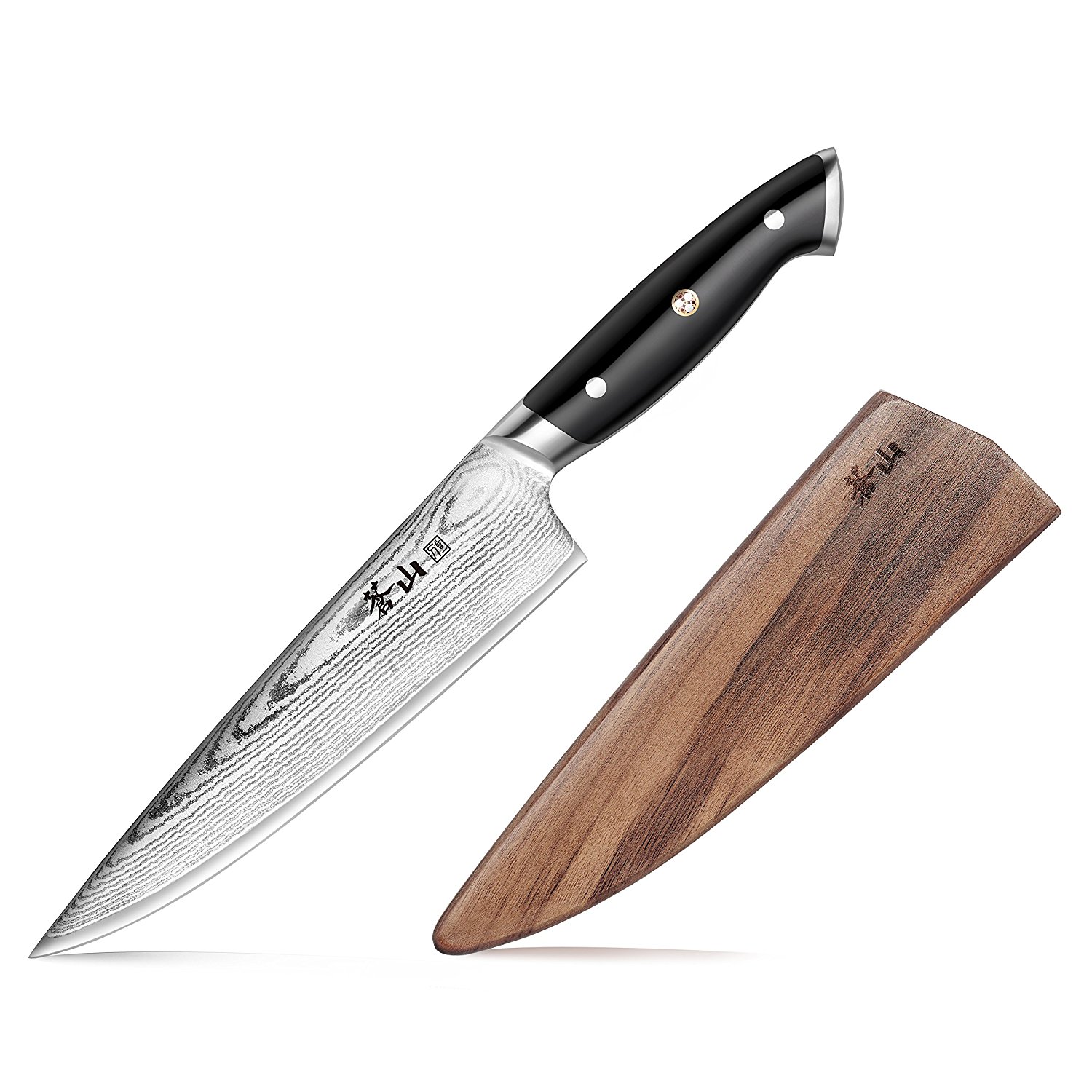 Cangshan Z Series 62731 Chef Knife
$97.97
$250
YOU SAVE $152.03 (61%)
Forged from 67 Layers special formula Cangshan X-7 Damascus Steel
HRC 60 +/- 2 on the Rockwell Hardness Scale

Includes

 dark walnut wood magnetic saya style sheath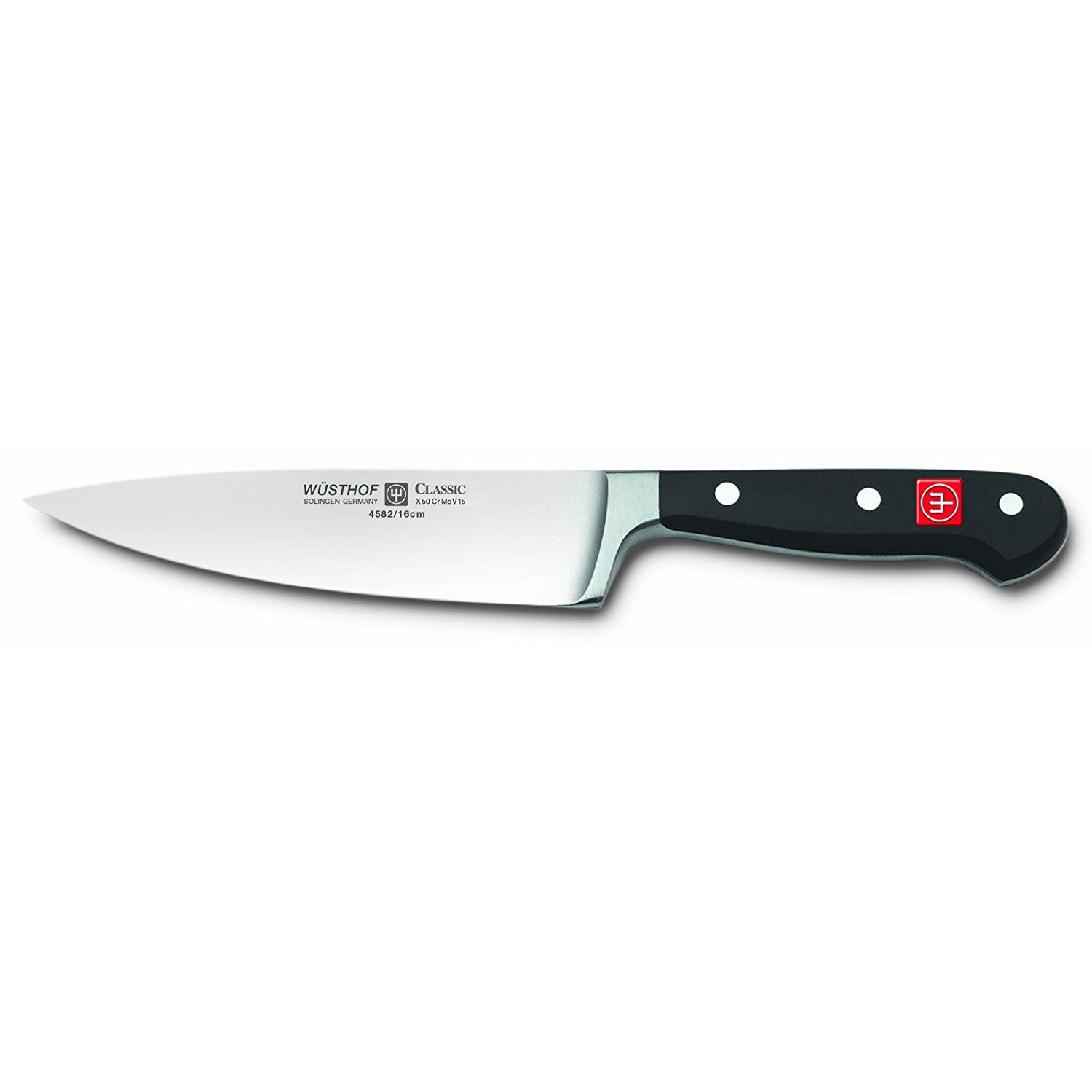 Wusthof Classic 6-Inch Chef's Knife
$59.95
$152
YOU SAVE $92.05 (61%)
Forged from high carbon stainless steel for stain and corrosion resistance

HRC 58 on the Rockwell Hardness Scale

Full Tang and Triple Riveted contoured handle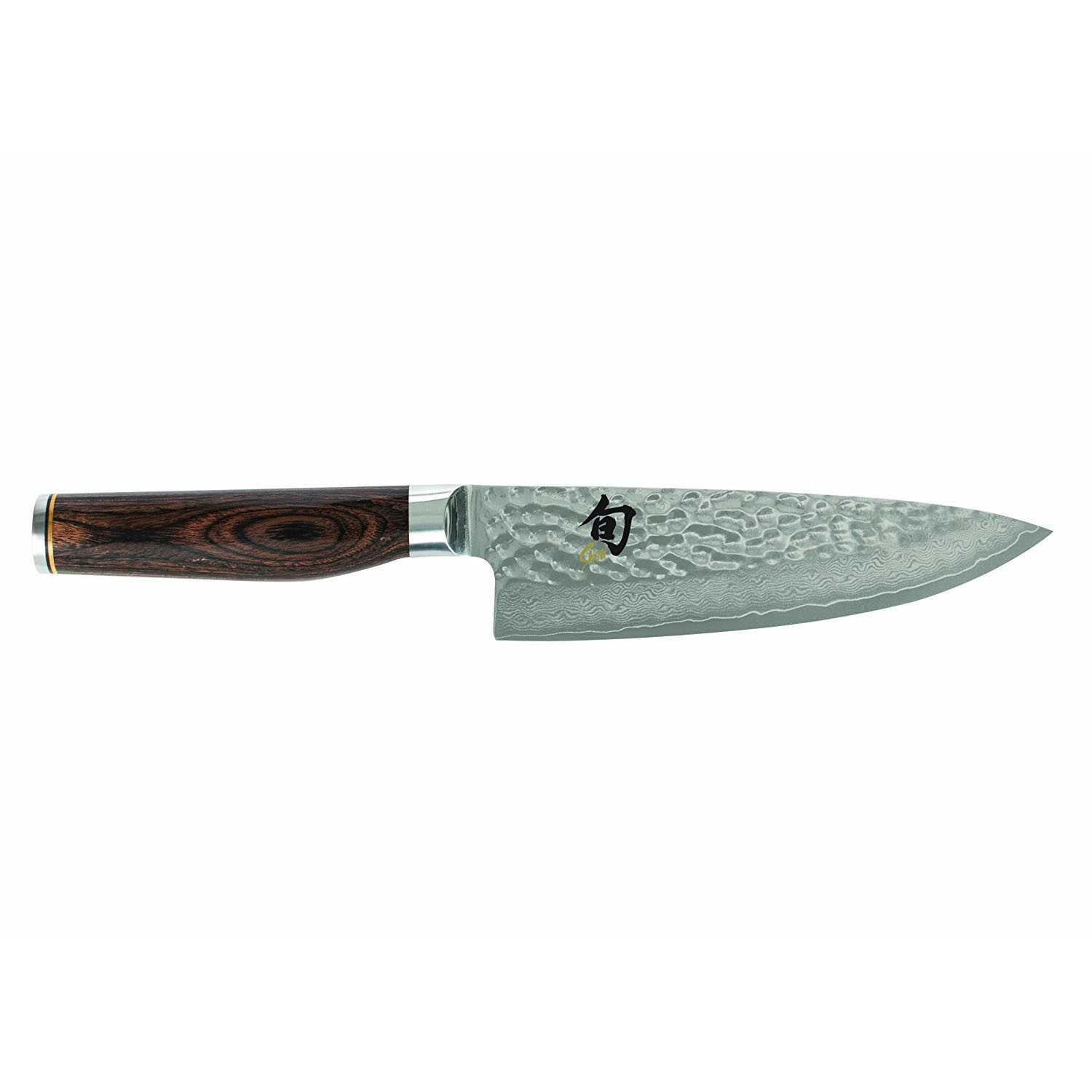 Shun TDM0723 Premier Chef Knife
$129.95
$207
YOU SAVE $77.05 (37%)
Hand Crafted from layered Damascus steel with a Tsuchime finish

HRC 60-61 on the Rockwell Hardness Scale

Oblong and ambidextrous handle crafted from Pakkawood
Knife Block Sets
---
A knife block set offers a variety of options to aid in your kitchen endeavors. Purchasing a knife block set is an investment and it's important to choose the right set for your needs. To help narrow down your decision, we've put together a few of the best kitchen block sets below.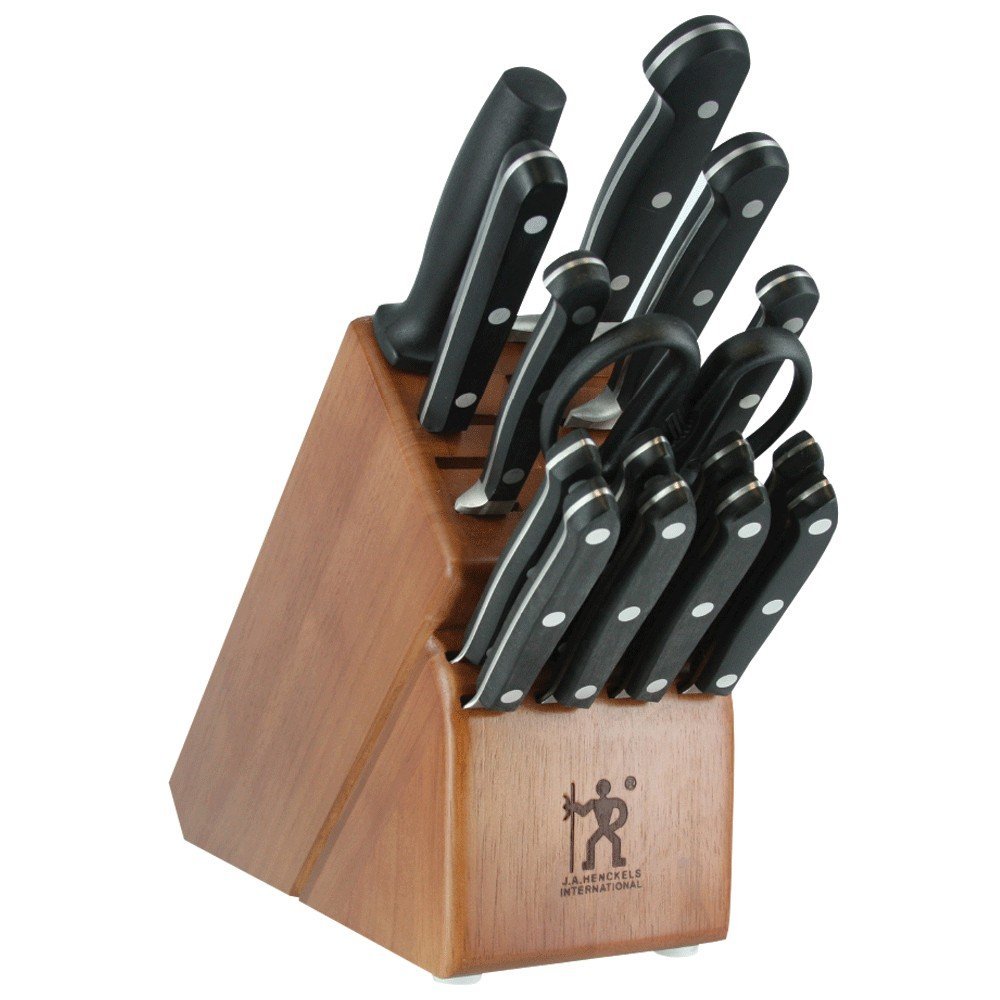 J.A. Henckels International CLASSIC 16-pc Knife Block Set
$137.97
$493
YOU SAVE $355.03 (71%)
Includes 4″ Utility Knife, 5″ Serrated Utility Knife, 7″ Fork, 8″ Carving Knife, 8″ Chef's Knife, 8 x 4″ Steak Knives (stamped), 9″ Sharpening Steel, and Kitchen Shears

Fully forged construction made from stainless steel and a triple riveted handle

Includes dark brown hardwood block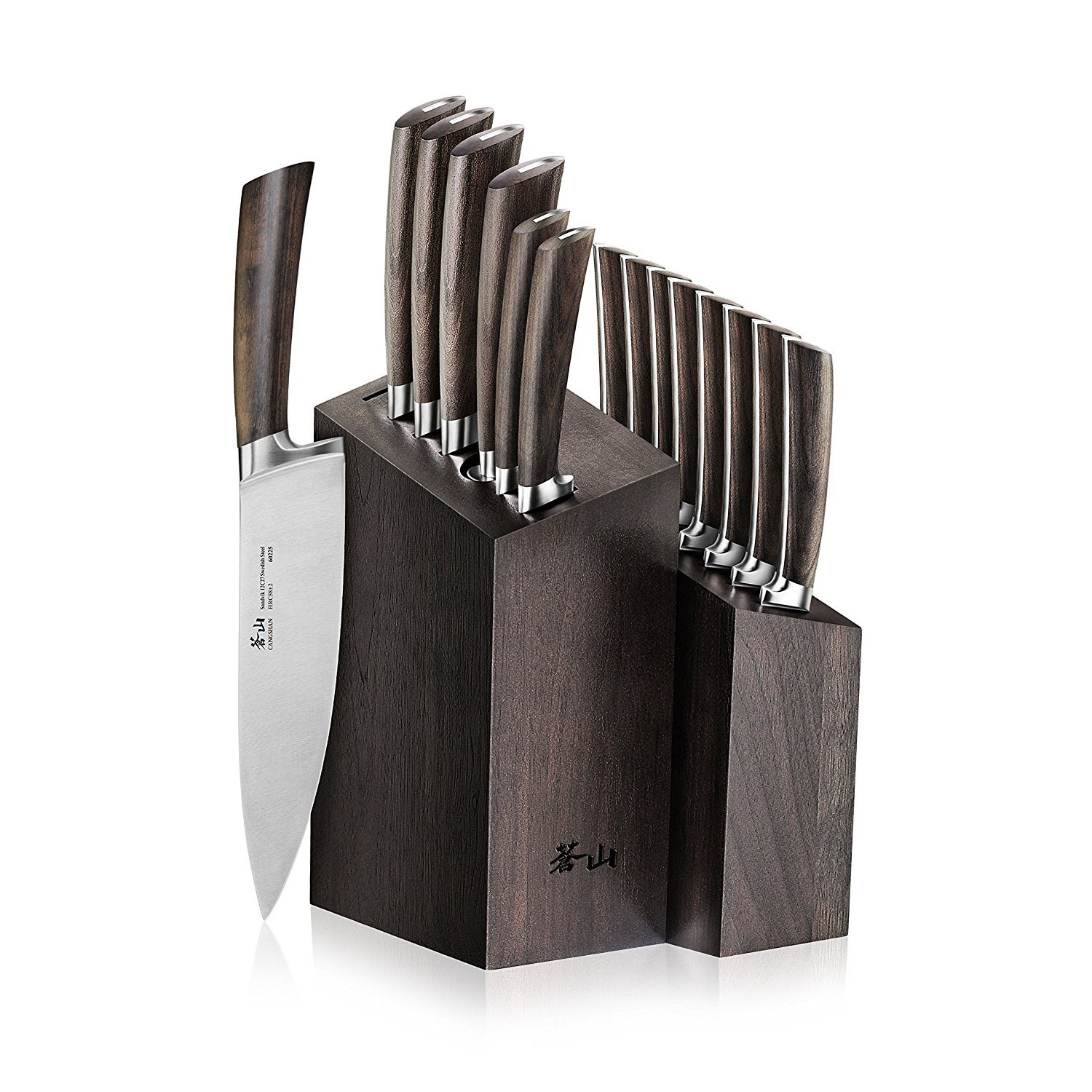 Cangshan A Series 60218 16-Piece Swedish Steel Forged Knife Block Set
$449.99
$695.95
YOU SAVE $245.96 (35%)
Includes 8" Chef's knife, 8" Bread knife, 7" Santoku knife, 6" Boning knife, 5" Serrated Utility knife, 3.5" Paring knife, 5" Steak knife, 8" Honing Steel, and walnut block

Full Tang forged from Swedish Sandvik 12C27 stainless steel and an African Blackwood handle

HRC 58± on the Rockwell Hardness Scale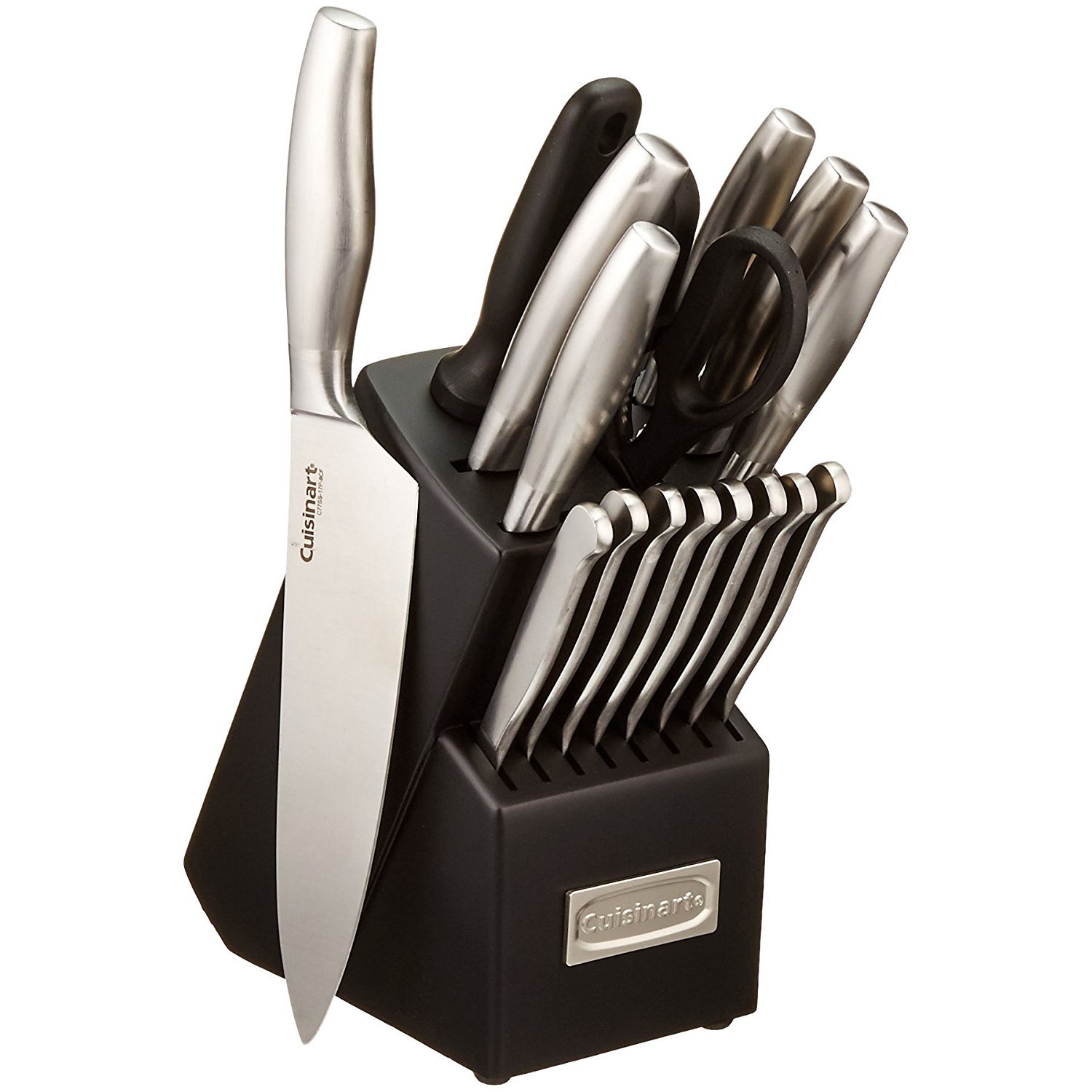 Cuisinart C77SS-17P 17-Piece Artiste Collection Cutlery Knife Block Set
$50.99
$159.95
YOU SAVE $108.96 (68%)
Includes 8″ Chef's Knife, 8″ Slicing Knife, 5.5″ Santoku Knife, 5.5″ Serrated Utility Knife, 3.5″ Paring Knife, 2.75″ Bird's Beak Paring Knife, 8″ Sharpening Steel, 8 4.5″ Steak Knives, Kitchen Shears and block

Forged stainless steel blade 

for precision cutting

I

ncludes charcoal wooden block
Cutting Boards
---
The perfect chef knife or knife set isn't complete without the right cutting board. There's a wide variety of materials on the market, therefore it's important to choose the one that suits your needs.  Check out these deals.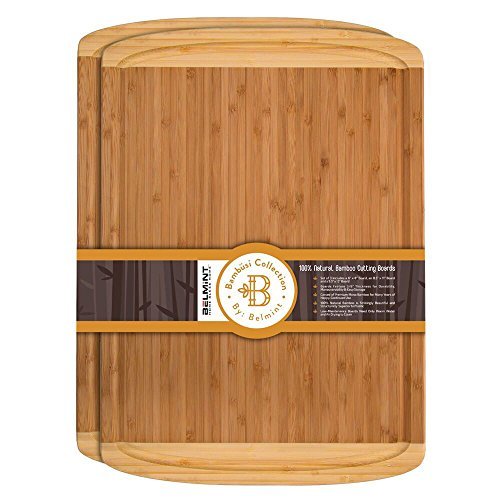 Bambusi Bamboo Cutting Board Set
$29.99
$49.99
YOU SAVE $25 (50%)
Constructed from organic Bamboo
Surrounding groove to capture leaking juices
Eco-friendly including antibacterial and antimicrobial properties, BPA-free and odor resistance
 Dimensions: 18 x 12 x 1.4 inches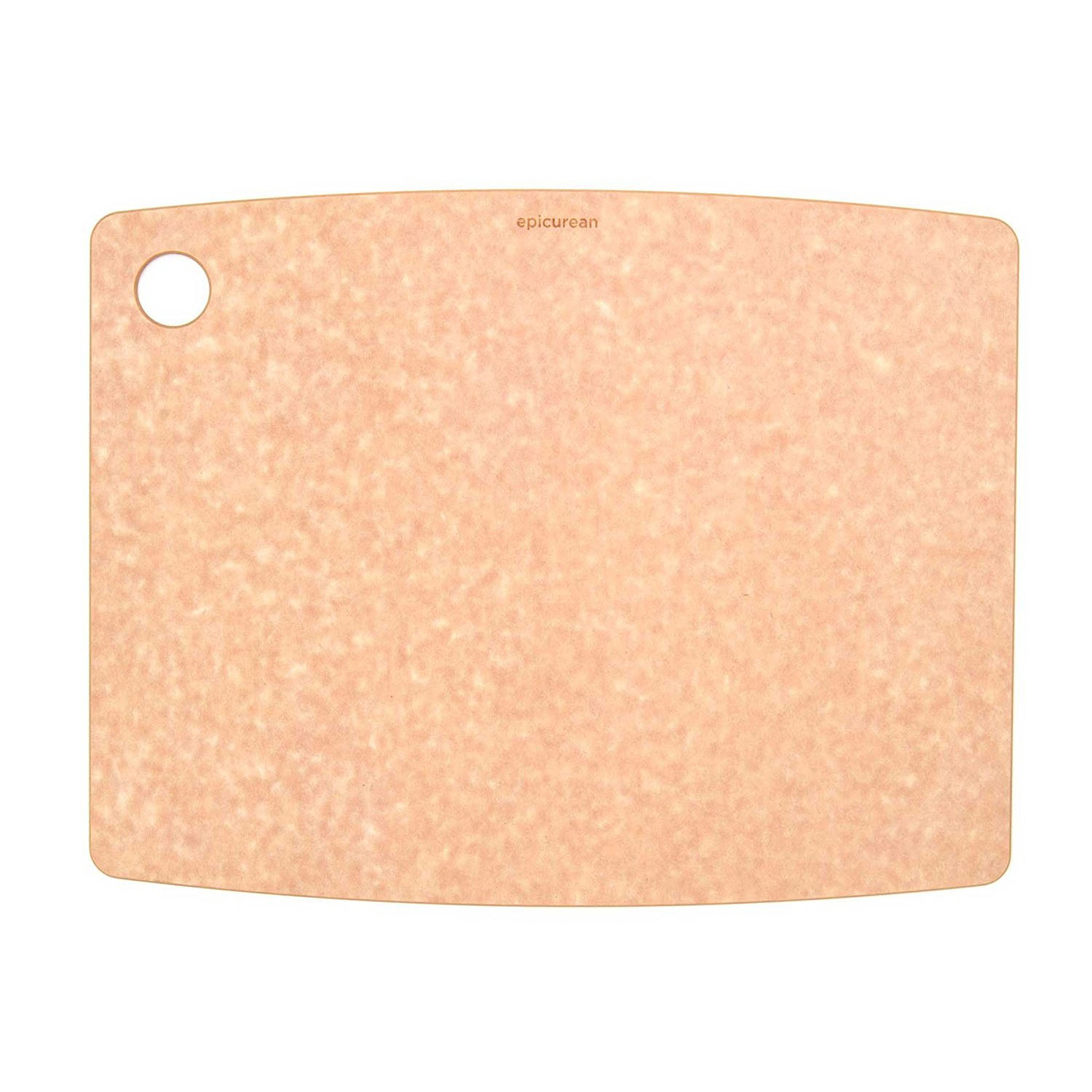 Epicurean Kitchen Series Cutting Board
$21.95
$26.95
YOU SAVE $5.00 (19%)
Constructed from natural wood fiber with a utility hole
Heat Resistant up to 350 degrees
Eco-friendly and NSF certified
Dimensions: 14.5 x 11.2 x 0.2 inches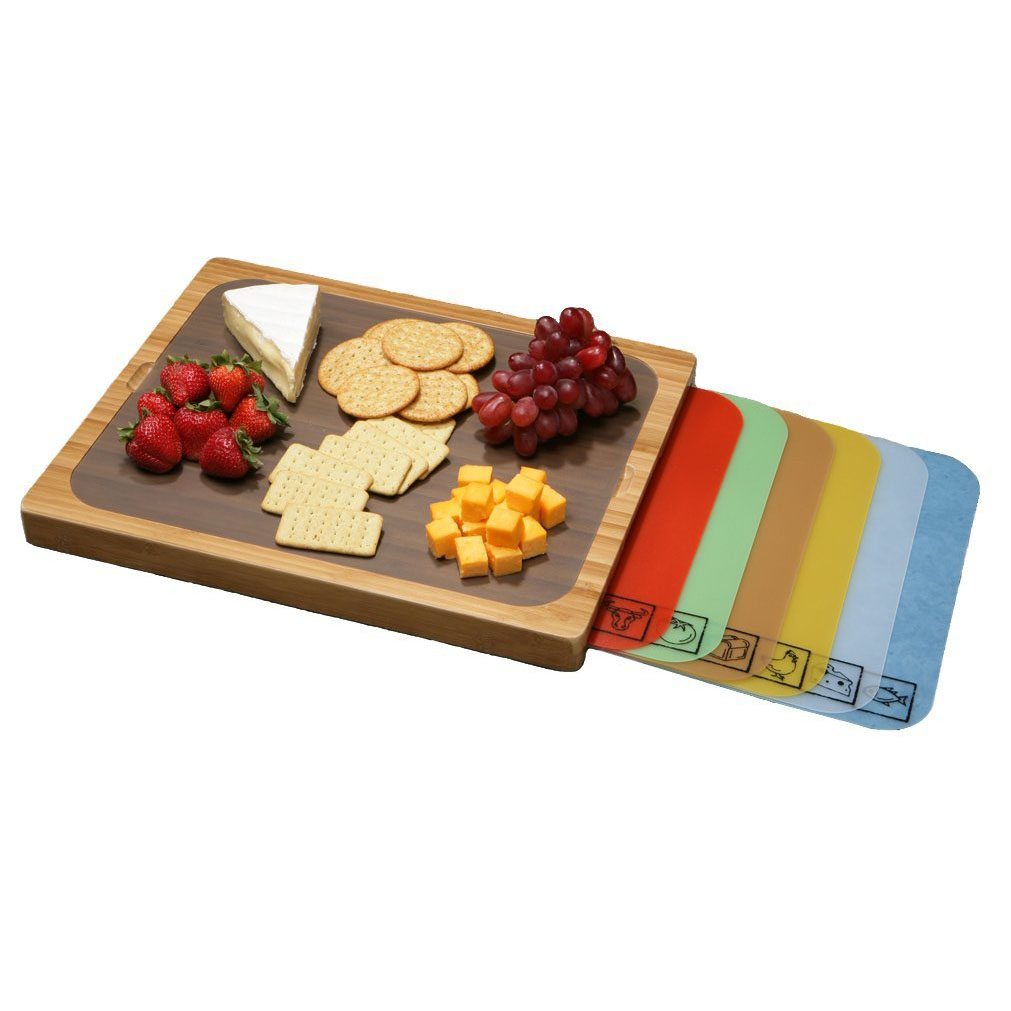 Seville Classics Bamboo Cutting Board with 7 Color-Coded Cutting Mats
$18.99
$29.99
YOU SAVE $11.00 (37%)
Constructed from Bamboo
Includes 7 removable color-coded cutting mats
Incorporates silicone feet so your cutting board doesn't slip off the counter
Dimensions: 16.5 x 13.4 x 1.2 inches
Recommended Personal Favorites
---
The following chef knives and cutting board are some of my personal favorites. I use all of these kitchen items in my personal home on a daily basis. Whenever someone sees me using one of these items, I do not hesitate to recommend them.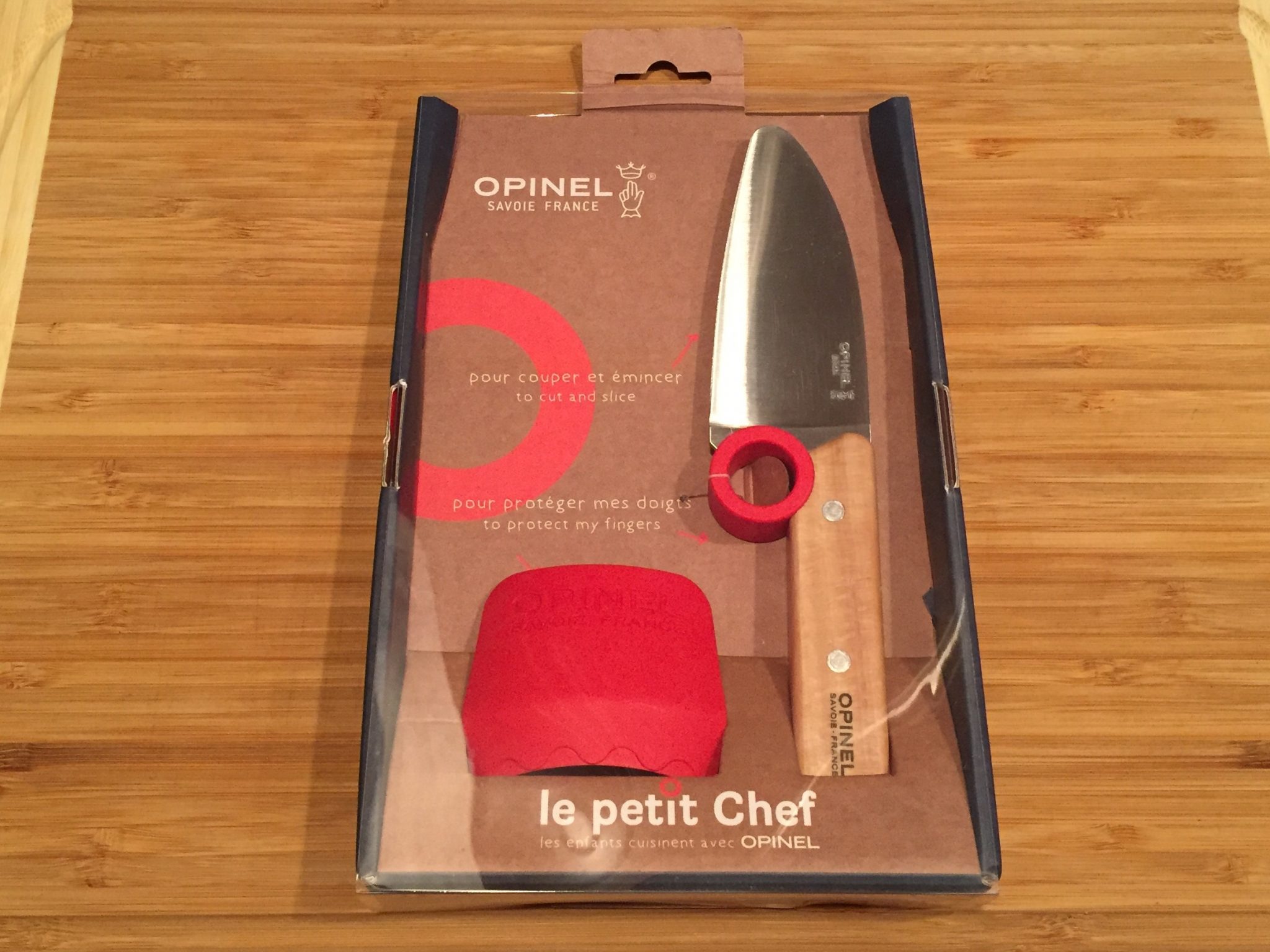 Opinel le Petit Chef Knife
$42.90
Beech wood handle.
Sandvik 12C27 modified stainless steel.
Le Petit Chef is an educational tool to teach kids how to cook safely.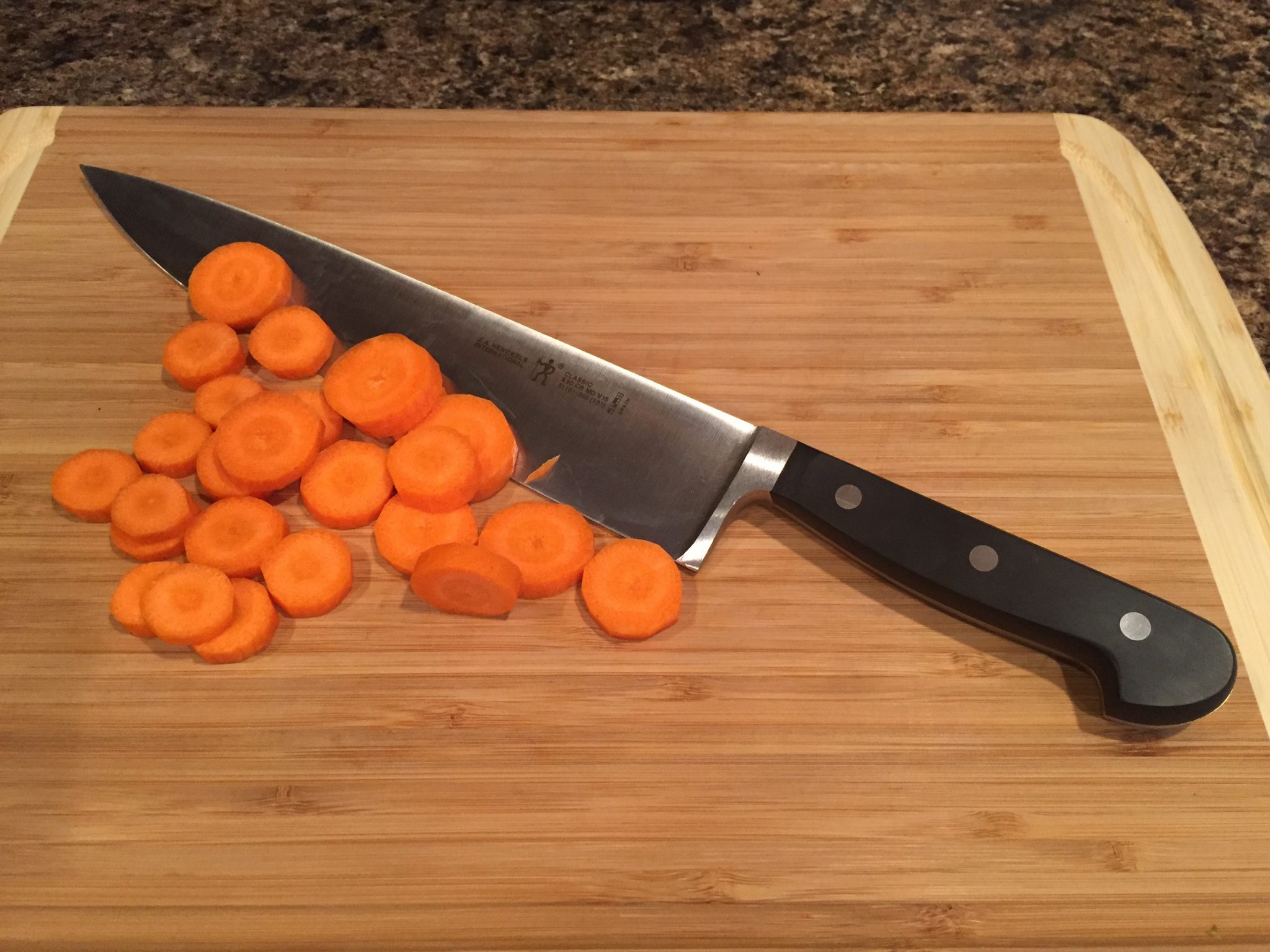 J.A. Henckels International Classic Chef's Knife
$41.80
Edge remains sharp after multiple uses.
Great balance between the handle and the blade.
Budget-friendly forged knife.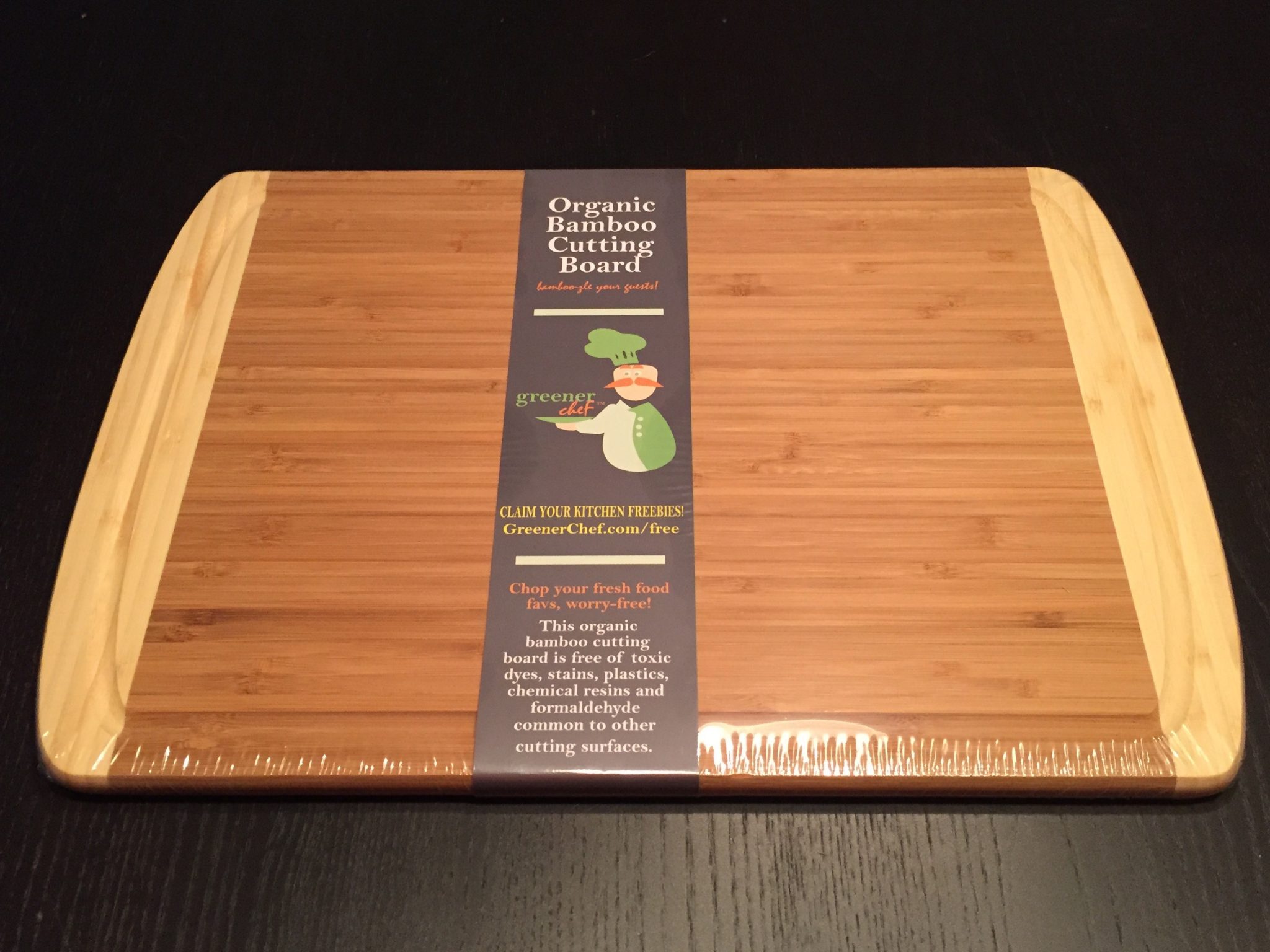 Greener Chef Cutting Board
$19.99
All-natural organic cutting board.
Large work area (18″ x 12.5″)
Save 10% when you buy two items. Enter code GRCHEF10 at checkout!
Even though there are going to be some Amazon Prime Day deals that you will find it hard to pass up, be sure that you do your research to find the knife or cutting board that will meet your needs. You do not want to find yourself with a low-quality knife at a great price. Spend the extra money necessary to get a quality knife that you can depend on for years to come. Best of luck in your shopping endeavors!
Types of Knives
Not all knives are created equal. Looking at only the price is one way to quickly be disappointed with your purchase. Take a few moments and research the various options so that you can make sure you get the best knives for your needs and budget. In addition to knowing about the options, you should know what knives will meet your specific needs.
What knives do you need?
Knives most commonly come in a set with a knife block. Other than having a good set of steak knives, these sets come with more variety of knives that you actually need. I recommend that you use what I call the Kitchen Knife Trio. This consists of a chef knife, bread knife, and pairing knife. These knives provide you with the right tools to do the most common kitchen tasks. The chef's knife is the workhorse of the three. It can be used for a wide range of cuts such as mincing herbs, slicing meats, and chopping vegetables. A good chef's knife is between 8-10″. A bread knife has a slightly different blade than the chef's knife with its surrated edges. Those edges are perfect for sawing through the hard bread crusts, but can be used to slice cake or fruits and vegetables. A good bread knife is about 10″. A pairing knife is perfect for little jobs that a chef's knife may be too big for such as removing the stems from strawberries, cutting up and peeling fruits, or hulling tomatoes. A good pairing knife is between 3-4″.
Kitchen Knife Trio
Chef Knife Bread Knife Pairing Knife
Do your research…be aware of the different designs and materials of kitchen knives:
Knife Blades
There are two types of blade styles. Kitchen knives can have either stamped or forged blades. Many of the knives for sale in discount retail stores have stamped knife blades. A stamped blade is cut out from a large piece of steel or basically"stamped" out. Then durability and a sharp cutting edge are added through additional processing (Example: Victorinox Fibrox Chefs Knife). These stamped knives are normally lightweight and less expensive than forged knives. This should not deter you from purchasing a stamped blade chef knife. There are some really good ones out there that are much less than forged knives. Forged knife blade is the other popular style. The forged knife blade is created through the process of heating and hammering a piece of steel into the shape of the blade. Some forged kitchen knives have a thick bolster between the handle and the blade which are called western style. Forged knives are much heavier than stamped knife blades, and can contribute to better quality. These knives usually come with a price tag much higher than stamped knives.
Knife Handles
Handles come in a variety of different materials, but the three main types are wood, stainless steel, and plastic. Wood handles used to be more popular of the three; however, commercial restaurants do like this material because the wood can harbor bacteria. Stainless steel handles require virtually no maintenance and are easy to clean. The weight of the stainless steel helps balance the knife as compared to wood or plastic. One main concern with stainless steel is that if it gets wet then the grip can be slippery. Plastic handles are the most popular for kitchen knives. They can be easily cleaned and can provide a solid grip Santoprene handles is another material type that falls under the plastic category. This material is made from a blend of synthetic rubber and polypropylene which gives an excellent surface for gripping.
Warranty & Return Policy
The warranty and return policy is an important factor to consider when buying a cutlery on Black Friday. Make sure that you can return your knife set if it does not meet your expectations when you get home. Especially with all the excitement of good deals mixed in with the pressure for high demand during a short amount of time you want to make sure that you are not stuck with a knife that you are not happy about. Look into any fees or shipping costs that may be required by the company to return the item. You don't want to try and return the knife to only find out that it will cost you the savings you may have gotten from the sale. Also be aware of the warranty for the knife. A company that does not stand behind their product is a big red flag.