Black Friday Kitchen Knives
The 2017 Black Friday guide for cutlery and kitchen knife sets
SteelBlue Kitchen is supported by readers. Product links on SteelBlue Kitchen are referral links; so if you use one of these and buy something, SteelBlue Kitchen makes a little bit of money. Need more info? See Disclosures.
Kitchen knives are products that you should not go out and buy on a whim during a Black Friday Kitchen Knife Sale. Quick purchases based only upon the lowest price may result in a set of knives that are low quality. You may also buy more knives that you actually need. There are several questions that should be answered before making your knife purchase.
I created SteelBlue Kitchen to help others discover, research, and select knives and other kitchen products that meet their needs, desires, and budget.
Recommended Black Friday Kitchen Knife Deals
The following kitchen knives are my recommended Black Friday buys from the available sales. I have selected my top choices in various categories.
Best Rated
ZWILLING Pro 7″ Chef's Knife
On sale at Amazon
Reg. $129.95
Sale: $49.95 (Savings of 62%)
Best Quality
Wüsthof Gourmet 18-Piece Kitchen-Knife Block Set 


On sale at Sur la table
Reg. $687
Sale: $199.96 (Savings of 70%)
Best Value
J.A. Henckels International Fine Edge Pro 15 Piece Cutlery Set
On sale at Macy's
Reg. $234.99
Sale: $79.99
(Savings of 66%)
Best Savings
Cuisinart 11-pc. Knife Set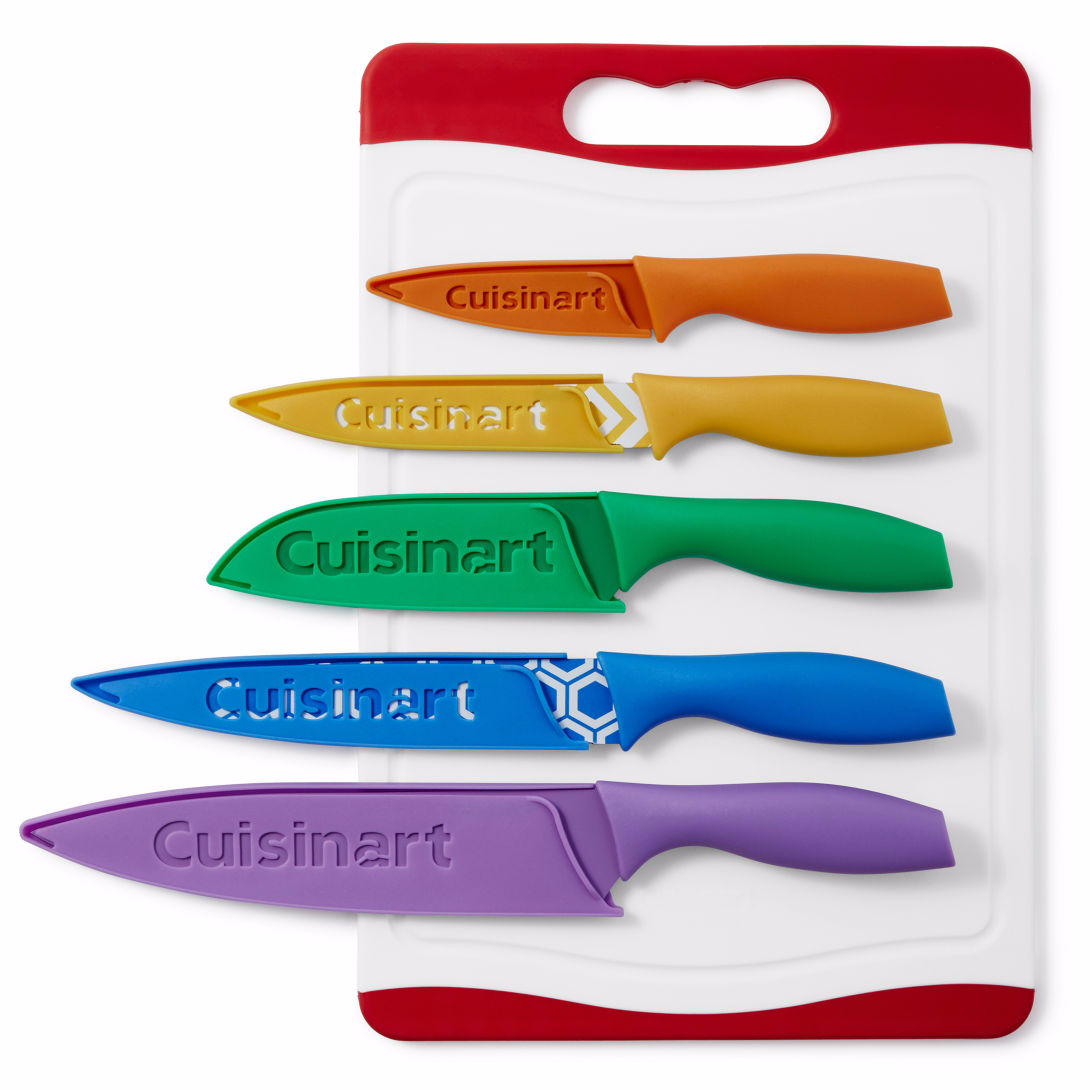 On sale at JCPenney
Reg. $50
Sale: $9.99
(Savings of 80%)
Black Friday Kitchen Knives on Sale
Black Friday is filled with crazy good sales, and it can be challenging to find the best deal on kitchen knives. To help save you time in your chef knife shopping adventure, I have compiled all of the available online and in-store Black Friday Kitchen Knife deals.
Chef Knife Deals
Kitchen Knife Set Deals
The following lists will be updated as sales changes and new sales are released. Last updated November 22, 2017.
Other Kitchen Knife Discounts
Types of Knives
Not all knives are created equal. Looking at only the price is one way to quickly be disappointed with your purchase. Take a few moments and research the various options so that you can make sure you get the best knives for your needs and budget. In addition to knowing about the options, you should know what knives will meet your specific needs.
What knives do you need?
Knives most commonly come in a set with a knife block. Other than having a good set of steak knives, these sets come with more variety of knives that you actually need. I recommend that you use what I call the Kitchen Knife Trio. This consists of a chef knife, bread knife, and pairing knife. These knives provide you with the right tools to do the most common kitchen tasks.
The chef's knife is the workhorse of the three. It can be used for a wide range of cuts such as mincing herbs, slicing meats, and chopping vegetables. A good chef's knife is between 8-10″.
A bread knife has a slightly different blade than the chef's knife with its surrated edges. Those edges are perfect for sawing through the hard bread crusts, but can be used to slice cake or fruits and vegetables. A good bread knife is about 10″.
A pairing knife is perfect for little jobs that a chef's knife may be too big for such as removing the stems from strawberries, cutting up and peeling fruits, or hulling tomatoes. A good pairing knife is between 3-4″.
Kitchen Knife Trio
Chef Knife
Bread Knife
Pairing Knife
Do your research…pay attention to these areas:
Knife Blades
Be sure you are familiar with the blade style. Knife blades are either stamped or forged.
Many of the Black Friday knives have stamped knife blades. A stamped blade is "stamped" or cut out from a large piece of steel. It is then processed to add durability and a sharp cutting edge. (Example: Victorinox Fibrox Chefs Knife) These types of knives are usually lighter in weight and less expensive than forged knives. Don't be afraid of stamped knives as there are some really some good ones out there at a fraction of the cost of forged knives.
The other popular style is the forged knife blade. This blade uses a piece of steel that is heated and hammered into the shape of the blade. Western style forged knives usually have a thick bolster between the handle and the blade. These knives are heavier than stamped blades, and can be of higher quality. They usually come with a higher price tag.
Knife Handles
There are three main types of handles: wood, stainless steel, and plastic.
Wood handles used to be more popular; however, they are not seen a favorable in commercial restaurants because the wood can harbor bacteria.
Stainless steel handles require little to no maintenance. They are easy to clean and can help balance the knife as compared to wood or plastic. The only concern with stainless steel is the grip can be slippery if gotten wet.
Plastic handles are the most popular for knives today. They are easy and can provide a solid grip
Santoprene handles is another type that can fall under the plastic category. They are made from a blend of synthetic rubber and polypropylene. This provides a really good surface for gripping.
Warranty & Return Policy
The warranty and return policy is an important factor to consider when buying a cutlery on Black Friday. Make sure that you can return your knife set if it does not meet your expectations when you get home. Especially with all the excitement of good deals mixed in with the pressure for high demand during a short amount of time you want to make sure that you are not stuck with a knife that you are not happy about. Look into any fees or shipping costs that may be required by the company to return the item. You don't want to try and return the knife to only find out that it will cost you the savings you may have gotten from the sale. Also be aware of the warranty for the knife. A company that does not stand behind their product with a big red flag.