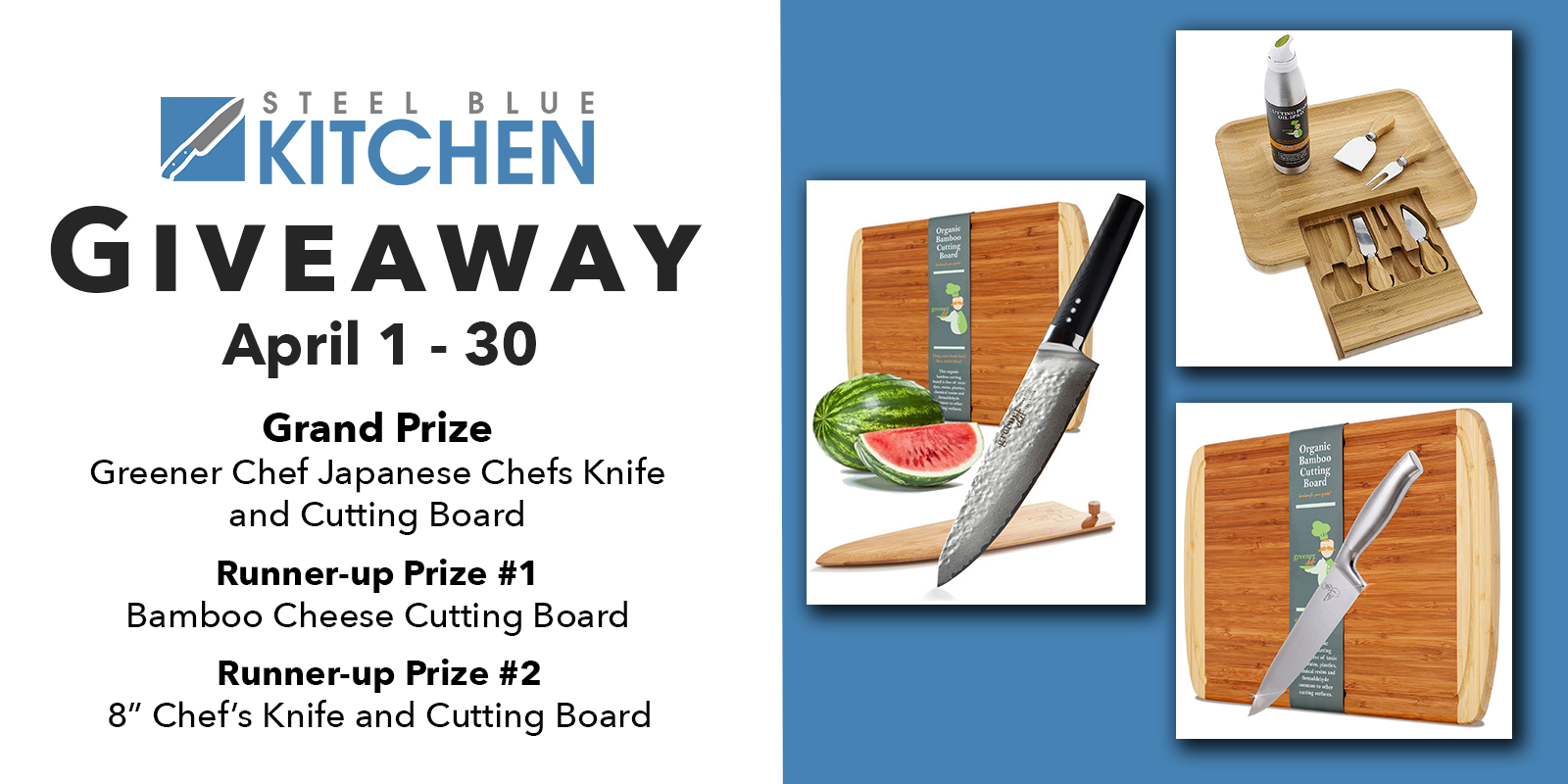 You can join in on this awesome giveaway by using the KingSumo application below. The App provides multiple ways to enter the contest. First, enter your email to unlock more entry opportunities. Then check your inbox and confirm your email to be eligible to win! The giveaway is open from April 1 – 30, 2019. Best of luck!
About the Prizes
Greener Chef is a family business run by Brent and Laura. They have a passion for living a healthy lifestyle and using healthier products that respect their bodies. They created the Greener Chef Brand to provide products that not only meet these desires but exceed them as well. They have provided 3 amazing healthy products for our giveaway, and here's your chance to win one of these prizes!
Official Giveaway Rules
Duration
This giveaway is open for entry from April 1, 2019, and continues through April 30, 2019. 
Eligibility
No purchase is required to be entered into the contest. Making a purchase will not increase your odds of winning. Participants must be 18 years old or older. To receive the prize, the winner must provide a US shipping address.
Prizes
The contest will have three winners (one Grand Prize and two Runner-up Prizes) who will receive one (1) of the following based upon the order they are drawn:
How to Enter
Entry into the contest is managed by the KingSumo app using specific action, such as:
Email sign up (required)

Like SteelBlue Kitchen Facebook page

Follow SteelBlue Kitchen on Instagram

Follow SteelBlue Kitchen on Twitter

Like Greener Chef on Facebook

Follow Greener Chef on Instagram

Read Greener Chef Japanese Chef Knife Review

Getting friends to join

Daily bonus by visiting the contest page
Winner Selection and Notification
The winners of this contest will be randomly drawn from the list of entries through the KingSump app. An email notification will be sent to the winners within 24 hours of the contest end. If a winner do not respond within twenty-four (24) hours of notice or declines the prize package, they will be disqualified and a new winner will be chosen. This will continue until three winners accept the prize within the allotted time.
Taxes
The winner will be responsible for all taxes that may be required by accepting the prize package. Please consult a tax advisor with any questions.
Sponsor
The prizes for this contest have been provided by GreenerChef.com. Thank you!
Personal Information (Privacy)
Any personal information (name, email, any other information provided) that is submitted during this contest will be used to contact the winner. We will not share any of your personal information to any 3rd party entity.
Email Subscription
By entering this contest, you agree to receive email updates about our reviews, giveaways, and other awesome stuff happening on the site. You may unsubscribe from the update email by clicking the unsubscribe link at the bottom of the email, or by using our contact form.
Disclaimer
This contest is in no way sponsored or endorsed by Amazon, Facebook, Instagram, or Twitter.